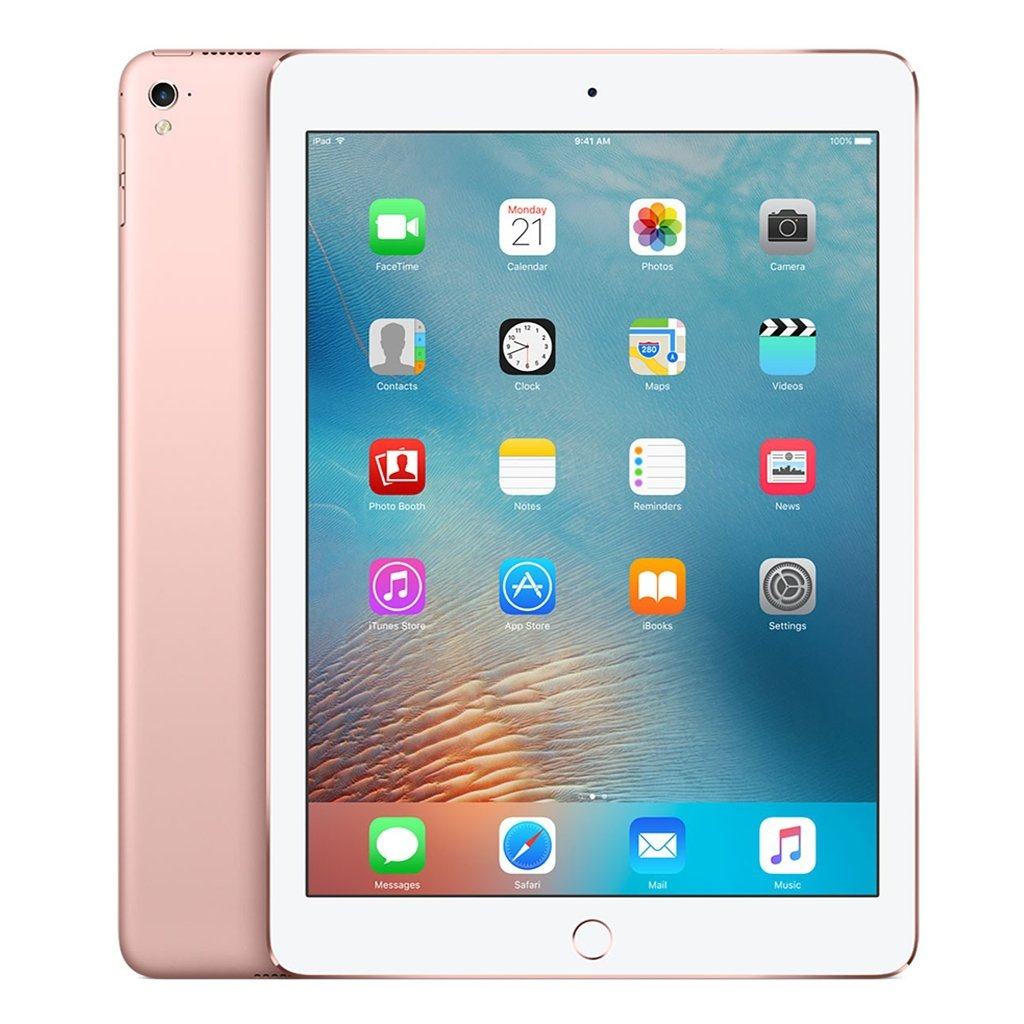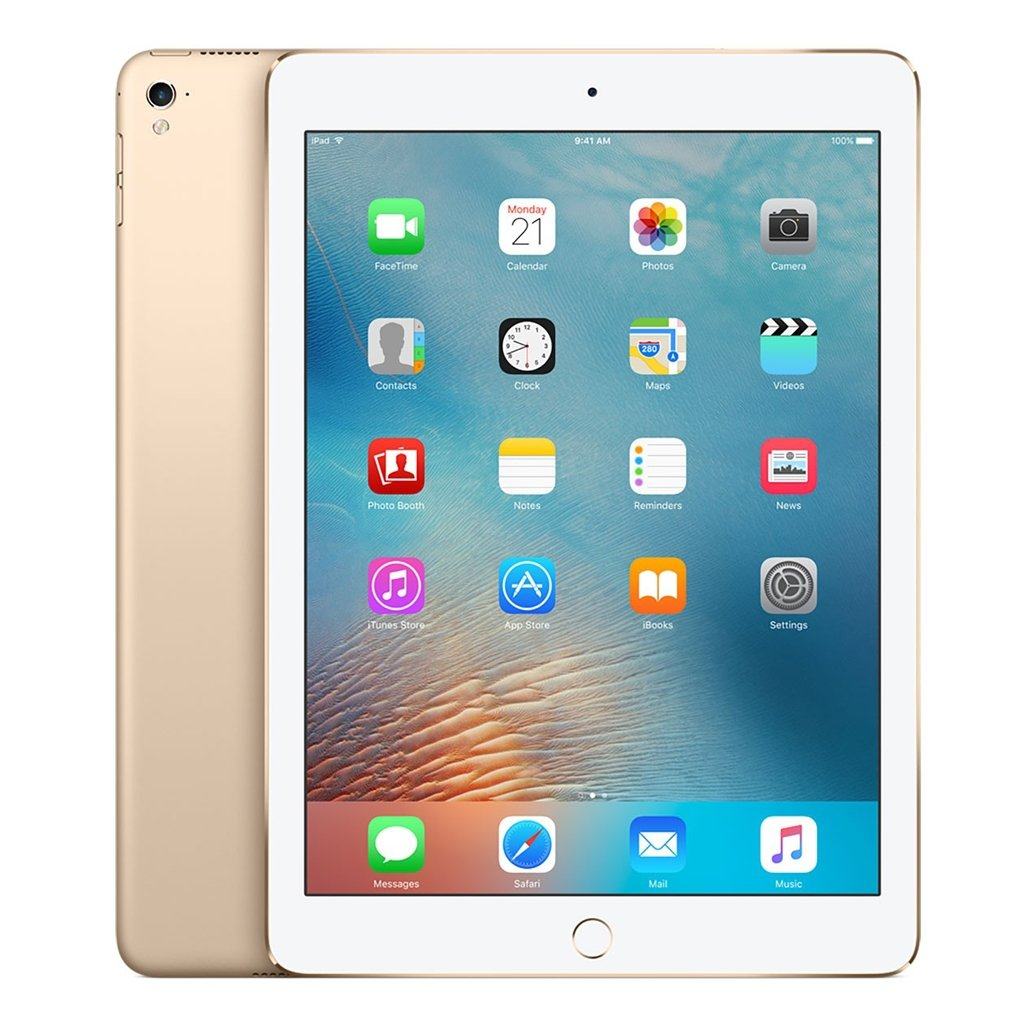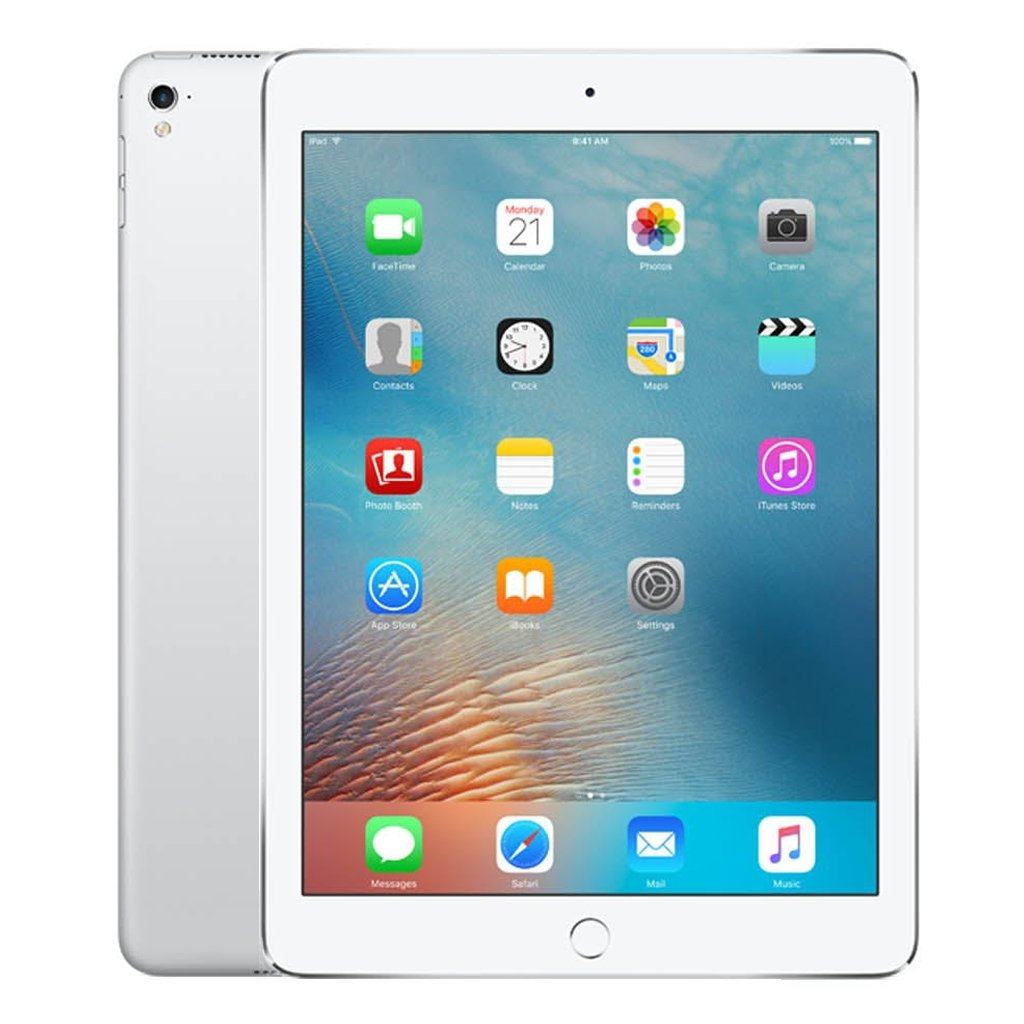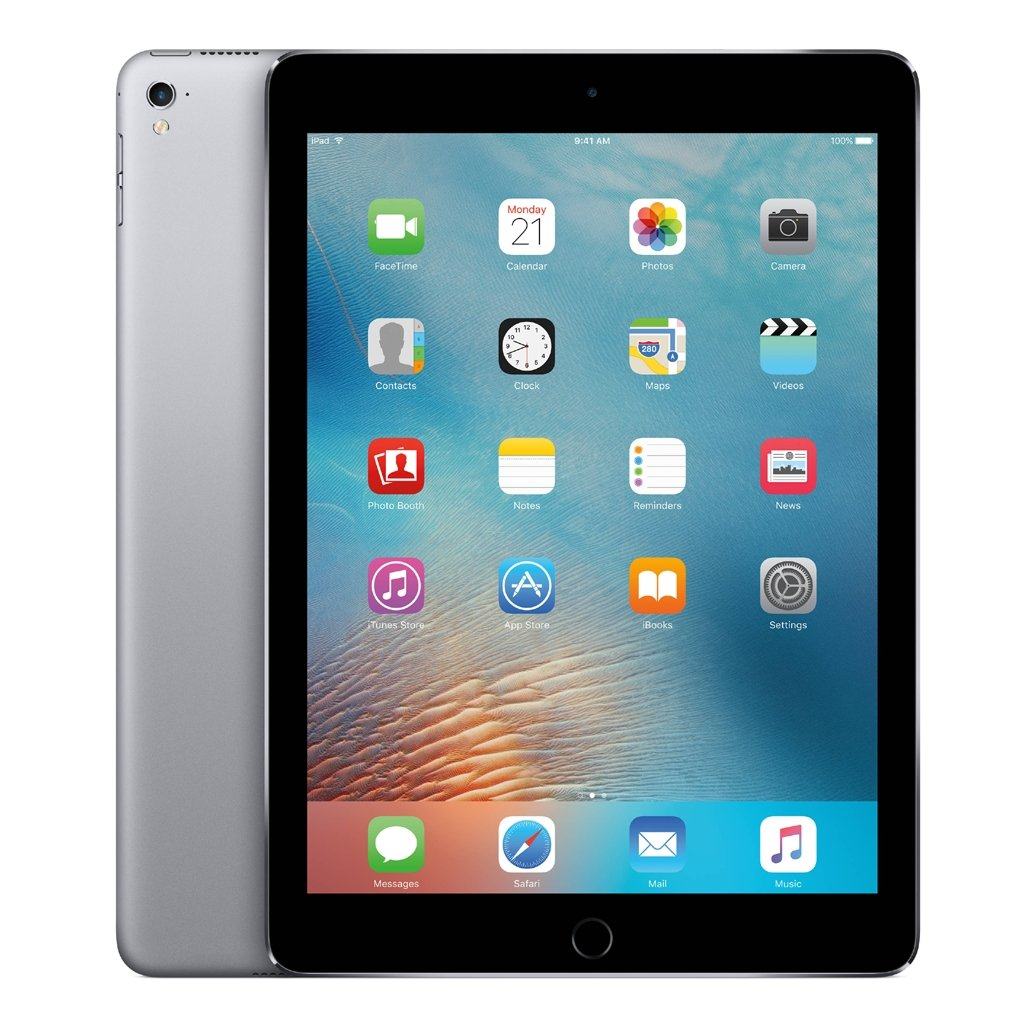 iPad Pro 9.7" (Cellular)
100% Australian stock
12 month warranty included
Battery health guarantee
Risk-free returns
100% secure payments
100% secure
Christmas cut-off: order by December 15th
Orders by 12:30pm shipped daily (M-F)
Let's be Frank. When it comes to looks, not all refurbished devices are equal. W
e have 4 refurbished conditions. Mint, Great, Good and New.
All our devices are unlocked and in perfect working condition.
But in terms of aesthetics, the choice is yours!

 NEW       

These devices are brand new and not refurbished. They have no previous owner and have never been used. 
Recommended: if your car says Tesla and your nightstand says Le Labo. 
 MINT 

You'd be hard pressed to spot the difference between a Mint refurbished phone and new. Almost no signs of wear. 
Recommended for: teeth whiteners, TikTok filterers and the prettiest princes & queens. 
 
 GREAT 
This device looks pretty amazing. There may be a small scratch here and there. Overall our Great condition refurbished devices are exactly that, great.
Recommended for: the athleisure enthusiast, generation start-up and all lovers of brunch.

 GOOD        
Refurbished smartphones in Good condition are likely to have noticeable signs of wear. They'll include some scratches & marks but still looks daaammn good.
Recommended for: first time flyers, urban warriors and parents on a budget. 
*********
You can check out some examples of the different Refurbished iPhone Conditions below & on our Instagram highlights
Meet the iPad Pro 9.7-inch (Cellular) – what we love about this iPad is the 9.7inch is the most popular size of iPad. It features an upgraded display, the performance is second to none, and the productivity with its supported Pro accessories, including the Apple Pencil and Smart Keyboard (Sold separately) the amount of productivity you can achieve on this brilliant device is next level. 
Since we get so many questions about battery life, you will be happy to know that the  iPad Pro 9.7-inch (Cellular) has optimized battery life, with an improved battery life of 10 hours. With OzMobiles you also get a guarantee of a min of 80% battery health, but we have a battery health guarantee on all of our used devices.
That's not all that good about buying refurbished, it's also good for your pocket, and the planet being up to 40% less than the cost of a new one. All of our iPads come locally sourced too, so you will get the real deal – no shonky aftermarket parts from Overseas sellers on random marketplaces. The features and price point of the  iPad Pro 9.7-inch (Cellular) make it one of the most popular devices we sell and hard to find.
The iPad Pro 9.7-inch (Cellular)  comes in 4 beautiful colours, Silver, Gold, Space Grey and Rose Gold.. The design features 100% recycled metals and 35% recycled plastic in multiple components. It is made up of aluminum, rare earth elements, tin, copper and gold plating in circuit boards. It's both durable and better for the planet and weighs a light 437grams. This incredible tablet is available in 32GB, 128GB and 256GB.
The  iPad Pro 9.7-inch (Cellular) Retina display offers an amazing viewing experience with 9.7-inch (diagonal) LED‑backlit Multi‑Touch display, 2048 x 1536 pixels at 264 pixels per inch. It also offers both Wide colour and True Tone display. True Tone is a setting that will adjust the colors on your screen to help prevent tired eyes. It does this by detecting the external lighting, and adjusting the brightness and colour accordingly to provide a better viewing experience. This is all backed by an impressive stereo (4 speakers) speaker setup. 
Alongside the impressive 9.7-inch display, you can play with the Apple pencil (sold separately). Take notes, draw, make precise touches, etc a better way on the  iPad Pro 9.7-inch (Cellular) with this wonderful accessory helping your own efficiency and productivity. Another cool accessory is the Apple magic keyboard(Sold separately), allowing you to use your iPad just like a PC. Not just productive and efficient, but you can do it from anywhere!


You can enjoy a premium camera on an iPad with its camera experience This iPad sports an impressive 12MP main camera that supports Autofocus, live photos, Auto HDR and panorama up to 63 MP and True Tone flash - designed to colour correct the ambient light in the room for more accurate flesh tones. 
It also offers 4K video recording at 30 fps and 1080p HD video recording at 30 fps or 60 fps. 4K video means it records with extended dynamic range and cinematic video stabilisation. This means 4K video display means the iPad has 8 million active pixels. It is much sharper and clearer than standard HD video. 4K means there are 4000 pixels horizontally, so your video is significantly more detailed, crisp and quality, even on a big screen. By comparison, HD footage is only 1920 pixels across. 4K has twice as many pixels horizontally, and four times as many pixels in total. Hence the incredible detail.
You also have the option to shoot your video in 30 fps or 60 fps (that's frames per second) Shooting at 30fps will give you a standard video - great for Insta & Youtube. For maximum quality, shooting at 60fps will make captured motion look very smooth - think sports and motion. You can also use a movie editing app to reduce these videos down to 30fps for a dreamy looking clip. Awesome features you can take advantage of on your second hand iPad.



With the cost of a second hand iPad, you don't need to feel as bad if you drop it but remember to purchase our extended warranty which covers you for a small fee if you happen to accidentally damage your phone. 
Fancy a bit of privacy? Immerse yourself in the awesomeness of the Face ID! To keep your phone 100% secure at all times with the convenience to unlock your iPad with your face, just in case your fingers are covered in peanut butter. The world's most secure security feature created by Apple. 
With the OzMobiles 72-point Blancco test to ensure 100% quality and peace of mind, our refurbished unlocked iPad Pro 9.7-inch (Cellular) has only genuine manufacturer parts and is locally sourced in Australia. All of our devices also come with a 12 month warranty as standard, but you can add on an extra 12 months warranty. At this price point they won't last long!
What have trees got to do with it? 🌱
From cleaning our air and creating habitats for biodiversity to contributing to our health and wellbeing, trees play a vital role in our ecosystem. At Frank when you purchase a device we plant a tree! It's that simple; you're not just getting a new phone, you're making a positive environmental impact and that matters.