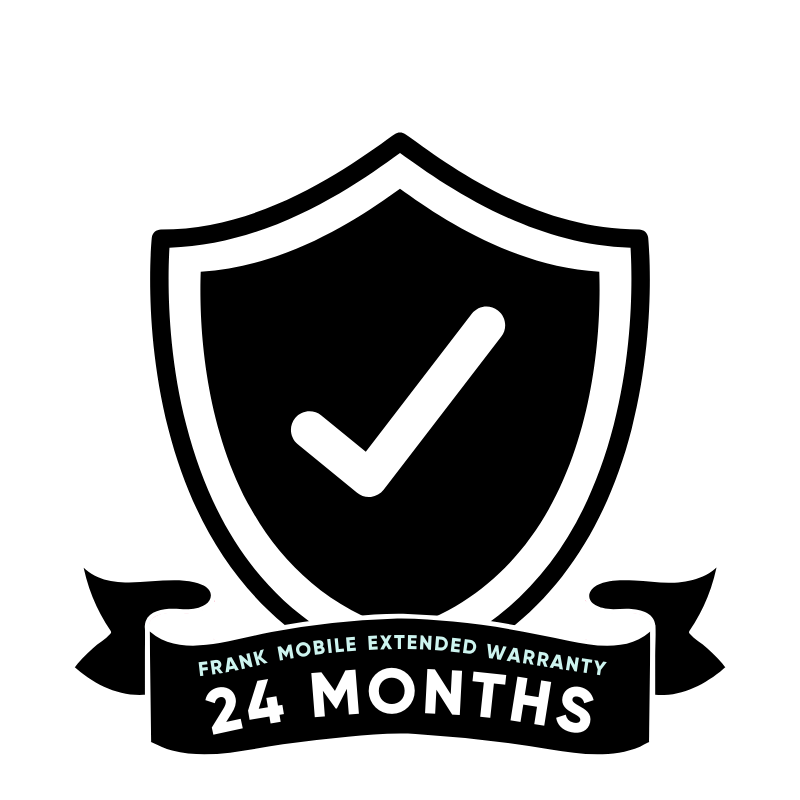 Pro Extended Warranty (24 Months)
All Frank phones come with a 12 month warranty included but you can extended it for an additional 12 months and stay worry free for longer.

Your extended 12M warranty covers technical issues. For example, problems with the camera or speakers. The extended warranty gives you 24 months of protection and begins on the date that you purchased your device.

This warranty additionally provides accidental damage cover. Break your screen? No problem, make an online claim.

If a claim is made within that time period we will either supply you with a new phone or fix the device.

* Please note this cannot be added multiple times during a promotional period. The warranty is once per order/customer.

A service fee applies to extended warranty.
12 month warranty included
Orders by 12:30pm shipped daily (M-F)